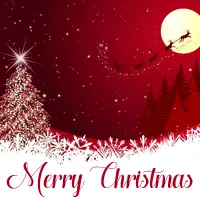 The Jasper County 5th & 6th grade bands along with the Jasper County Jr. High Band will be hosting their first Tablescape Contest.  The public is encouraged to come to the Jasper County Chamber office to check out beautiful tablescapes displayed from 10 businesses from around the community.  Each table will depict a theme.  Attendees will also have the opportunity to vote for which table they think earns the "People's Choice Award".
The 10 businesses this year include the following:  Joe's Italian Foods & Pizza of Newton, First National Bank of Dieterich-Newton Branch,  People's State Bank of Newton,  The Gas Station in Ste. Marie,  Simple Rewards Day Spa,  Jasper County Realty,  Buds 'n' Blossoms, Tractor Supply Store-Newton, Crooked Creek Antlers Inc./Perfect Paws & Claws,   Revive Hair Salon in Newton.
The hours for the "Tablescape Contest" will be Friday December 8th from 5:00- 7:00 P.M., Saturday December 9th from 12:00-3:00 P.M. and again from 6:00-9:00 P.M., Sunday December 10th from 2:00-6:00 P.M.
To start things off on Sunday December 10th at 2:00, the Newton Community High School Chorus will be performing their Christmas program at St. Thomas Church.  Following their performance, from 3:00-6:00 P.M., the 5th & 6th grade bands along with the Jasper County Jr. High Band will also be hosting their 1st Annual Christmas House Walk.  Come and enjoy walking through homes that are decked with boughs of holly and festive Christmas decor.  These lovely homes, aglow with holiday spirit are sure to inspire decorating and entertaining ideas for your own home.
Tickets for admission will ONLY be sold at the Jasper County Chamber Office.  Friday and Saturday prices for the Tablescape Contest will be $5 for each person.  Sunday prices will be $10 per person which will include the Tablescape Contest, refreshments and the entry pass for the Christmas House Walk.
Doors will open at 2:00 at the Chamber Office on Sunday to allow people time to look through the Tablescape Contest and enjoy some refreshments before heading out to the "Christmas House Walk" homes.
A special THANK YOU goes out to the following homeowners who have so generously opened their homes to share their holiday spirit:   Gary & Susan Lindley, Curt & Beverly McCoy, Larry & Monica Miller, Dave & Norma Ochs.