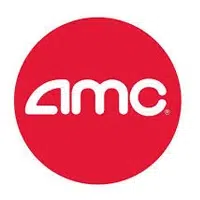 New in Theaters:  "The Last Jedi" and the Animated Movie "Ferdinand"
"Star Wars: The Last Jedi"  (PG-13)
The second movie in the new trilogy is two and a half hours long and picks up with Rey (Daisy Ridley) having used the restored map to track down Luke in his self-imposed exile and ask him to train her.  But he's not as receptive to the idea after seeing her raw power.
Meanwhile, followers of the Empire who call themselves the First Order are chasing the remnants of the Resistance fleet that's led by Princess Leia.  So Finn (John Boyega) and Poe (Oscar Isaac) take on a mission to try to disable the tracking device.
Benicio Del Toro joins the cast as a codebreaker Finn recruits on a casino planet.  Laura Dern is Leia's second in command and potential successor.  And Andy Serkis does the voice and motion capture for Kylo Ren's master, Supreme Leader Snoke.
Obviously, a lot of the movie focuses on Luke (Mark Hamill) and Leia (Carrie Fisher) and the knowledge that her son turned to the Dark Side and became Kylo Ren (Adam Driver).
As for behind the scenes details, there's going to be a different guy playing Chewbacca.  Original Wookie Peter Mayhew is 73 now and his knees aren't what they used to be.  So your new Chewbacca is a Finnish basketball player named Joonas Suotamo.  He split Chewie duties with Peter in the last movie, and will also play him in the Han Solo prequel.
"The Last Jedi" is written and directed by Rian Johnson, who did such a solid job that he's getting his own trilogy of "Star Wars"movies.  But after this one, the director's chair will return to J.J. Abrams so he can finish out this trilogy in "Episode IX".
(You can get a detailed plot recap of all eight of the previous movies here.)
"Ferdinand"  (PG)
John Cena is Ferdinand in an animated movie based on the classic 1936 children's book.  For anyone who's forgotten their childhood, it's about a gentle bull who refuses to change his peaceful ways when he's captured and sent to fight in a bullfighting ring in Spain.
Kate McKinnon is the "calming goat," a goat people pair with bulls to keep them calm.  The rest of the voice cast includes Gina Rodriguez, Daveed Diggs, and Gabriel Iglesias as hedgehogs, and Peyton Manning and Anthony Anderson as some of the other bulls.