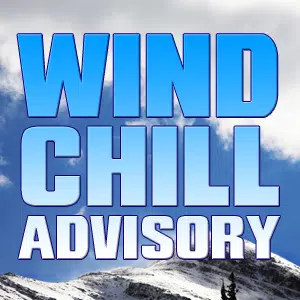 Hazardous Weather Outlook
National Weather Service Indianapolis IN
355 PM EST Sun Dec 31 2017
INZ021-028>031-035>049-051>057-011000-
Carroll-Warren-Tippecanoe-Clinton-Howard-Fountain-Montgomery-Boone-
Tipton-Hamilton-Madison-Delaware-Randolph-Vermillion-Parke-Putnam-
Hendricks-Marion-Hancock-Henry-Vigo-Clay-Owen-Morgan-Johnson-Shelby-
Rush-
Including the cities of Lafayette, Frankfort, Kokomo,
Crawfordsville, Anderson, Muncie, Indianapolis, Terre Haute,
and Shelbyville
355 PM EST Sun Dec 31 2017
This hazardous weather outlook is for central Indiana.
.DAY ONE…This Afternoon and Tonight.
Outlook: Bitterly cold conditions expected tonight.
Hazards: Lows will fall below zero overnight with wind chills of
-15 to -25. A Wind Chill Advisory is in effect.
Timing: Cold temperatures and wind chills through tonight.
Discussion: A bitterly cold air mass will remain across the area
region today and tonight as high pressure builds in to welcome in
2018.
.DAYS TWO THROUGH SEVEN…Monday through Saturday.
Outlook: Bitterly cold air is expected across Central Indiana this
week. Dangerously cold wind chills of -25 to -15 degrees…possibly
lower at times…are expected through Tuesday. Cold air will linger
across the region all week. A chance for light snow will next come
Wednesday afternoon as a weak upper level wave tracks through the
area.
Discussion: Cold Arctic high pressure will extend from the northern
Plains into the Ohio Valley this week allowing an arctic air mass to
remain across the region much of the week with below normal
temperatures.
.SPOTTER INFORMATION STATEMENT…
Spotter activation is not anticipated.
&&
More information, along with other weather, hydrological and climate
information can be found at http://weather.gov/ind