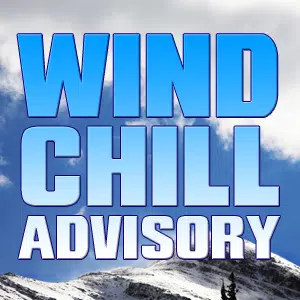 The National Weather Service has issued a Wind Chill Advisory in effect from 2 a.m. to 11 a.m. EST Thursday for the following counties in our Indiana listening area:
Clay, Parke, Vermillion,  and Vigo
Expect wind chill readings to be as low as 15 to 20 below.
The cold wind chills can cause frostbite in as little as 30 minutes to exposed skin.
A Wind Chill Advisory means that cold air and the wind will combine to create low wind chills. Frost bite and hypothermia can occur if precautions are not taken. Make sure you wear a hate and gloves.