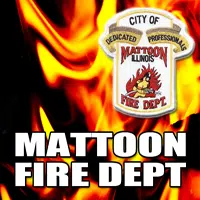 According to a press release from MFD, the Mattoon Fire Department responded to a working structure fire at 1305 S 14th street, Thursday, January 4, 2018, at 5:26 a.m. Upon arrival on the scene, fire crews reported heavy fire showing from the rear of the residence and requested a box alarm assignment.
Fire crews entered the structure, and worked to extinguish the fire that was coming from the utility room. The crews were able to quickly extinguish the fire.
No injuries reported at this time. The origin and cause of the fire are still being investigated
The Mattoon Fire Department was assisted by the Charleston Fire Department, Mattoon Police Department and Ameren gas and electric. Fire department personnel cleared the scene at 7:22 a.m.
3 pets were rescued from the structure.