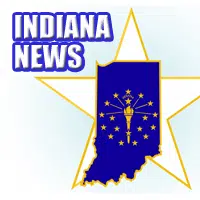 Including:  Carroll-Warren-Tippecanoe-Clinton-Howard-Fountain-Montgomery-Boone-Tipton-Hamilton-Madison-Delaware-Randolph-Vermillion-Parke-Putnam- Hendricks-Marion-Hancock-Henry-Vigo-Clay-Owen-Morgan-Johnson-Shelby-Rush-Sullivan-Greene-Monroe-Brown-Bartholomew-Decatur-Knox-Daviess-Martin-Lawrence-Jackson-Jennings counties
This hazardous weather outlook is for central Indiana.
.DAY ONE…Tonight.
Outlook: Areas of fog are expected at times through tonight. Black ice may develop on roads.
Hazards: Reduced visibilities due to fog. Slick spots on roads.
Timing: Fog is expected at times through tonight, although the more widespread and dense fog is expected overnight. Slick spots will develop this evening as temperatures drop to below freezing.
Discussion: Residual moisture from a exiting storm system will aid in the development of fog at times through tonight. Visibilities may be reduced locally to one quarter mile.
.DAYS TWO THROUGH SEVEN…Tuesday through Sunday.
Outlook: Fog and slick spots may linger into the Tuesday morning commute. Rain is expected to transition to snow Friday into Saturday and significant snow accumulations cannot be ruled out. Much colder weather will return for the weekend as well with wind chills well below zero once again.
Discussion: A larger storm system will impact the Ohio Valley for late week into the first part of this weekend. This storm may bring accumulating snowfall to parts of central Indiana as colder air returns Friday and Saturday.