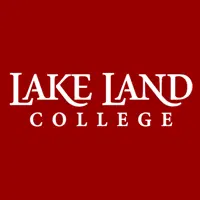 Lake Land College's Paramedical Services program recently received national accreditation from the Commission of Accreditation of Allied Health Education Programs (CAAHEP). CAAHEP is the largest programmatic accreditor of the health sciences professions.
With this accreditation, Lake Land College's Paramedical Services meets an established national standard, enabling graduates to take the national registry exam and work anywhere in the country. The program recently underwent enhancements for tracking clinical hours to meet the demands of accreditation.
Students interested in Paramedical Services can choose from an associate degree or a certificate program. Both options have classroom, skills laboratory, hospital and field clinical experiences.
Careers in Paramedical Services are in high demand. Employment of emergency medical technicians and paramedics is projected to grow by 15 percent through 2026, much faster than the average occupation according to the National Bureau of Labor Statistics.
For more information about the program, contact Emergency Services Programs Coordinator Jasmine Ballard at 217-234-5370 or jballard9365@lakelandcollege.edu. Information can also be found at lakelandcollege.edu under the "Academics" drop down. Look for the "High Demand Programs" link.