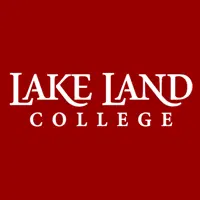 Lake Land College Economic Instructors Katie Lotz and Brian Lynch recently organized and developed a national, grant-funded newsletter that is distributed to community colleges all over the nation. The newsletter, Teaching Resources for Economics at Community Colleges (TRECC), features classroom activities and resources for instructors. The first edition addresses gender bias in the field of economics.
Lotz, who has been working/teaching at Lake Land for 15 years, developed the newsletter from scratch.
"We wanted the newsletter to be informative, with conference dates and opportunities for teachers, but we also knew that we wanted to include the gender piece because it is such an important topic right now," Lotz said.
Lynch, who worked with other economic instructors on administering grants in the past, was familiar with the process. TRECC is funded by a grant from the National Science Foundation.
"We have already implemented some of the activities featured in the newsletter in our classrooms," Lynch said. "It is a great outlet for instructors from all over the country to share their ideas."
TRECC is scheduled to be distributed quarterly for the next two years.
For more information, contact Katie Lotz at klotz@lakelandcollege.edu or Brian Lynch at blynch@lakelandcollege.edu. For additional information about Lake Land College, visit lakelandcollege.edu.