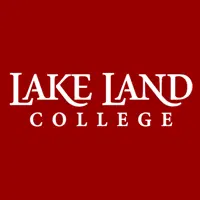 Lake Land College's Community Choir invites the community to attend its annual spring concert at 3 p.m. on Sunday, March 18 in the Lake Land College Theater.
To celebrate St. Patrick's Day, the choir will perform an arrangement of "Danny Boy" as well as two lesser known Irish folk songs, with Gerald Stanford of Mattoon on pennywhistle. The choir will honor America with "God Bless America" and other patriotic songs in commemoration of anniversaries of World War I and the Tet Offensive in Vietnam.
The program also includes a set of black spirituals, with the dramatic "Didn't My Lord Deliver Daniel" and the plaintive "All My Trials," as well as "The Drinking Gourd," recalling travelers on the Underground Railroad. The concert wraps up with classic pop favorites: "Bohemian Rhapsody" by Queen, "Imagine" by John Lennon and "Take a Chance on Me," most recently heard in the movie-musical "Mamma Mia!"
A reception in Laker Point will follow.
Under the direction of Nancy Caldwell, music instructor, the Community Choir is a choir of mixed voices including students from the college as well as members of surrounding communities including Arthur, Arcola, Effingham, Charleston, Mattoon, Neoga and Sigel. Randy Imig of St. Elmo accompanies the choir. The Community Choir was formed in January of 1998 and performs two concerts annually.
The concert is free and open to the public.