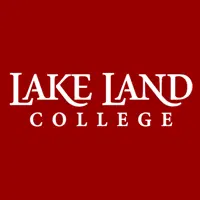 The new Lake Land College IT-LaunchCode certificate program offers students an opportunity to train for a career in the fast growing field of web application development in just 20 weeks.
The program will begin June 5 and run through Oct. 18. Courses will meet in the evenings at the Lake Land Kluthe Center for Higher Education and Technology in Effingham.
Students will gain skills in Python, Java, SQL and front-end web development. Those who complete the program will earn a Lake Land College certificate as well the opportunity to test for eight industry-leading Microsoft certifications. The course curriculum is developed to give students the skills that are in high-demand in the tech industry.
The program is offered through a collaborative agreement between the college and
LaunchCode, an innovative non-profit providing job seekers opportunities to enter the technology field. Jim McKelvey, the co-founder of Square, the payments processing company, founded LaunchCode to create pathways for people seeking careers in technology.
Lake Land College President Josh Bullock said the college is pleased to have the support of The Effingham Regional Growth Alliance, the countywide economic development organization. The Alliance will be seeking local companies and individuals who are interested in supporting students with scholarships or internship opportunities.
Web programmers and coders are in high demand. The US Department of Labor estimates that 1 million coding jobs will go unfilled by 2020 and that employment of web developers is projected to grow 32 percent through 2026 (bls.gov).
All courses in the IT-LaunchCode program count toward the associate degree in IT-Web Programming. Those who complete the certificate will have about one-fourth of the degree completed.
Enrollment in the program is limited. The deadline to apply is May 1 and an aptitude test is required. A practice test, FAQ and list of steps to get started can be found on the High Demand Programs page at lakelandcollege.edu/high-demand-programs.
Scholarships and financial aid will be available to those who qualify. The total cost for the program is $2,492. Students are encouraged to complete the 2017-2018 FAFSA for the summer term and then the 2018-2019 FAFSA for the fall semester. Scholarships will be available through the Lake Land College Foundation.
The Nelnet payment plan allows students to spread tuition and fee payments out over the course of the program. Additional funding may also be available through the Workforce Innovation and Opportunity Act.
For more information visit lakelandcollege.edu/high-demand-programs or contact Counseling Services at 217-234-5232.