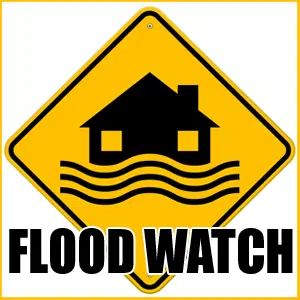 The National Weather Service has issued a Flood Watch in effect from 5 a.m. EDT Tuesday to Wednesday at 8:00 A.M. for the following Indiana counties in our listening area:
Vermillion, Parke, Vigo, Knox, Greene, Sullivan
* One to two inches of rain, combined with the melting of a
significant snowpack for some areas, will produce the potential
for flooding.
PRECAUTIONARY/PREPAREDNESS ACTIONS…
A Flood Watch means there is a potential for flooding based on
current forecasts.
You should monitor later forecasts and be alert for possible
Flood Warnings. Those living in areas prone to flooding should be
prepared to take action should flooding develop.
&&
$$
50