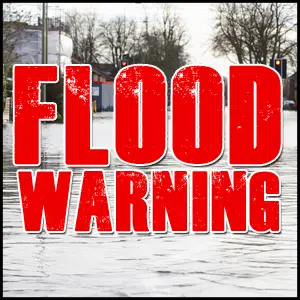 The National Weather Service in Lincoln has issued a  Flood Warning for Urban Areas and Small Streams in…
Coles County in east central Illinois…
Edgar County in east central Illinois…
Northwestern Clark County in east central Illinois…
Northern Cumberland County in east central Illinois…
Southeastern Douglas County in east central Illinois…
* Until 230 PM CDT
* At 1125 AM CDT, Doppler radar and automated rain gauges indicated   thunderstorms with heavy rain over far eastern Illinois. Rainfall   has mostly ended near Charleston and Mattoon, which earlier had  received between 3 and 7 inches of rain. Several roads across Coles County are still closed due to flooding. While this flooding will start to subside, additional showers and thunderstorms later  this afternoon may result in renewed flood concerns.
* Some locations that will experience flooding include…   Charleston, Mattoon, Paris, Neoga, Chrisman, Oakland, Kansas,   Ashmore, Westfield, Humboldt, Brocton, Lerna, Vermilion, Redmon,   Clarksville, Rardin, Janesville, Oliver, Coles and Edgar.
This includes Interstate 57 between mile markers 173 and 198.
PRECAUTIONARY/PREPAREDNESS ACTIONS… Stay away or be swept away. River banks and culverts can become unstable and unsafe.
Please report flooding to your local law enforcement agency when you can do so safely.