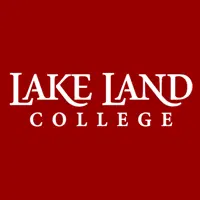 The Lake Land College Foundation will honor the 50 most influential people in the college's history this summer as part of the 50th anniversary celebration.
"Since its inception, Lake Land College has had the privilege of creating, growing and serving through an extremely dedicated, visionary group of people from the community and within. The Foundation looks forward to honoring these outstanding men and women and recognizing their roles in making Lake Land College, our communities and most of all, our students, what they are today," Jacqueline Joines, director of college advancement, said.
The top 50 most influential people in Lake Land College's history are:
Gene Alexander—Former Coordinator of Student Records/Athletic Hall of Fame
Ken Beno—Former Radio/TV Instructor, WLKL Station Manager/Division Chair Humanities
Wayne Bradtke—Former Music Instructor/School Song Composer
Josh Bullock—President
Pam Crisman—Former Vice President for Development
Floyd Curl—Former Trustee/Donor
Jim Decker—Former Academic Counselor
Jim Dudley—Former Physical Education Instructor/Athletic Director/Men's Basketball Coach
Randy Ervin—Former Chief of Police
Gerald Fedrigon—Former Director of Admissions and Records
Gerald Forsythe—Donor
Lana Fuller—Former Executive Assistant to Five Past Presidents
Karen Fuqua—Former Trustee/Donor
Dennis Gathmann—Former Bio-Science Instructor
Leland Glazebrook—Former Trustee
Marilyn Gover—Former Business Instructor
Dave Greeson—Former Vice President for Academic Services
Richard Heller—Former Social Science Instructor/First Union Negotiator
Bill Hollada—Former Humanities Instructor
Roberta Hollada—Former Director of Child Care/Child Car Instructor/Founder of Child Care Lab
Paul Icenogle—Former Master Gardener
Max Jaeger—Former Vice President for Business Services
Bob Johnston—First Trustee Member Class
Virgil Judge—First President
Thomas Kerkhoff—Former Executive Dean Correctional Programs/Established Corrections Education
Hal Kottwitz—Former Business Instructor
Scott Lensink—Former President
Robert Luther—Former President
Consuello Luttrell—Donor
George Mitchell—Former Trustee/Donor
Burnham Neal—Donor
Thomas Nolan—First Trustee Member Class
Bob Orr—Health/Physical Education Instructor/Former Men's Tennis Coach
Clem Phipps—First Trustee Member Class
William Podesta—Former Trustee/Donor
Tom Reedy—Former Division Chair Agriculture/Agriculture Instructor
Doris Reynolds—Trustee
Bill Rich—Former Vice President for Academic Services
Cheryl Rich—Former Vice President for Student Services
Curt Rinker—Former Division Chair Agriculture/Agriculture Instructor
Ron Sanderson—Former Associate Vice President for Workforce Development
Jim Shaffer—Former Trustee
Helen Smith—Former Division Chair Health/Physical Education/Health Education and PE Instructor
Tina Stovall—Vice President for Student Services
Mike Sullivan—Trustee/Alumni Board
Marilyn Fuqua Thompson—Former Division Chair Allied Health/Nursing Instructor/Donor
Linda Von Behren—Former Associate Vice President for Workforce Development
Robert Webb—Former President
Tom Wright—Foundation Board Member
Larry Yargus—Former Foundation Board Member
All the honorees will be recognized at a ceremony on June 8 at the Keller Convention Center in Effingham.
For more information, contact the Lake Land College Foundation office at 217-234-5363.