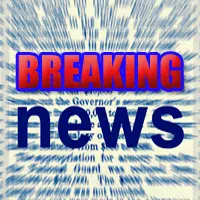 (Nashville, TN)  —  Law enforcement authorities in Tennessee say the suspect in a deadly shooting at a Waffle House is still on the run and possibly armed with more weapons.  Travis Reinking of Illinois is believed to have shot and killed four people in the pre-dawn shooting this morning in Antioch, a neighborhood near Nashville.  A customer was able to wrestle away the shooter's rifle, described as an AR-15, before he fled on foot.
###
Steve Stout IL)
>>>>>UPDATE:
>>Waffle House Suspect Had History With Law Enforcement
(Nashville, TN)  —  The suspect in the pre-dawn attack at a Tennessee Waffle House has a history with law enforcement.  At a news conference this afternoon, Don Aaron with the Metropolitan Nashville Police Department said 29-year-old Travis Reinking was arrested by the U.S. Secret Service for being in a restricted area near the White House in July 2017 and later released.  Reinking was later interviewed by the Tazewell County, Illinois authorities and FBI.  His Illinois firearms authorization was revoked by the FBI and four weapons were seized by Tazewell County authorities.  Among the weapons seized was the AR-15 rifle used during today's shooting.
The Police Department received information that the guns were returned to Reinking's father, who later acknowledged he gave the guns back to his son.  Presently, two of the four guns that were given to Reinking are unaccounted for.  The AR-15 rifle was recovered and another rifle was found at Reinking's apartment.  Aaron said Reinking remains at-large and could be armed.
###
Jared Schaefer/sks
Copyright © 2018
TTWN Media Networks LLC