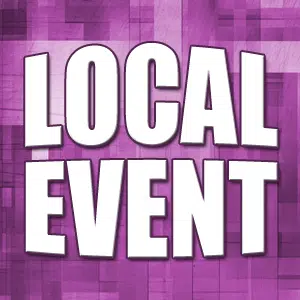 Outdoor adventure awaits all central Illinois youth at Wolf Creek May 18-20
Join in the fun May 19, 2018 for the annual outdoor youth festival at Wolf Creek State Park on Lake Shelbyville in Windsor. The Lincoln Trails Council Boy Scouts of America along with the Illinois Department of Natural Resources will host the 2018 Spring Rendezvous and Links to the Future. The event is open to the public from 9 a.m. to 5 p.m. and focuses on promoting, preserving, and continuing Illinois' outdoor sporting traditions.
There will be opportunities for the public to go fishing, kayaking, watch or participate in a Dutch Oven Gathering (D.O.G.), shoot BB guns or shoot trap, try your hand at archery or throw tomahawks with the Illinois Tomahawk Throwers Association. The Army of Tennessee CSA/USA reenactors will return with their real vintage cannons. Learn how to fire a cannon, talk to re-enactors in period costume, learn about history of American Wars and a history of flags.
Learn about falcons and birds of prey, try ham radio, metal detectors, flintnapping and much more. Visit outdoor displays, an encampment of Prairieland Frontiersmen representing the lifestyle, clothing, and trades of Rendezvous Era as well as exhibits and activities including rope making, blacksmiths, woodworking.
This event has proven to be an overwhelming success with outdoor enthusiasts young and old. Combining the efforts of major Illinois conservation and wildlife organizations with those of seasoned outdoor people and history preservationists.
Serving more than 24,000 young people between 7 and 20 years of age with 12 councils throughout Illinois, the Boy Scouts of America is one of the nation's foremost youth programs of character development and values-based leadership training.
If you would like more information about the programs available through the BSA, come visit with us at Spring Rendezvous. Or please contact Lincoln Trails Council at 217-429-2326 or visit www.lincolntrails council.org.
Find out more about the 2018 Spring Rendezvous on facebook at www.facebook.com/ springrendezvous.