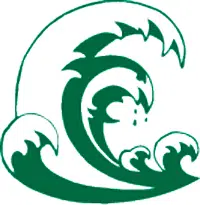 Project Graduation is an annual all night substance free party for the graduates of Mattoon High School hosted by the parents on graduation night, May 25th.  It is held at Lake Land College and includes food, poker style games, a DJ, dancing, prizes, drawings, and gift bags for each graduate.
One lucky graduate will win a car from KC Summers. Cash and prize donations are still being accepted and a raffle is held to support this event. $100 raffle tickets are sold for a 2018 Hyundai Accent GLS (retail price of $17,520) or $11,000 cash. Consolation prizes worth $200 each are awarded also, must be present to win consolation prizes. Some of our raffle sponsors include KC Summers, Rural King, Wells Fargo, Maxedon Landscaping, Mighty Max Car Wash, Mattoon Area YMCA, Meadowview & Lakeshore Golf Courses, Mattoon Schools Athletic Booster Club, D to Z, Morgan's Meat Market, Consolidated Communications and Lake Land College.
The raffle drawing will be held at KC Summers Toyota on Saturday, May 5th at 10:00am, it includes a complimentary continental breakfast for all in attendance.
Raffle tickets may be purchased until the 10:00 drawing. Contact any graduating senior, Kristen Watson (217-258-6717,) Jeff or Tracy Collings, or Chris or Kerry Considine (217-273-9158) for tickets, donations, or  more information.