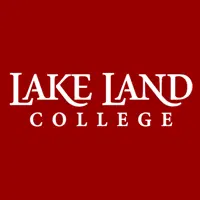 Lake Land College is celebrating 50 years of graduates at the annual Commencement Ceremony Friday, May 11. The ceremony will be held at 7:30 p.m. in the Field House.
More than 1,150 students will receive degrees and certificates this spring, with about 400 graduates expected to participate in the ceremony.
The very first Lake Land College commencement took place on August 18, 1968 at the First Baptist Church in Mattoon. In those 50 years, more than 55,000 students have graduated from Lake Land College.
"We look forward to celebrating 50 years of graduates this spring. We are certain the Lake Land faculty, staff and graduates throughout those five decades shared in the same excitement and pride we feel in preparing for this significant moment," Lake Land President Josh Bullock said.
In commemoration of the college's 50th anniversary, graduates and guests will be invited to join their voices in singing the Laker Loyalty fight song prior to the recessional. Lake Land College debuted the first-ever recording of the school fight song last fall during homecoming. The song was written by former Lake Land music instructor Wayne Bradtke and then recorded by the Eastern Illinois University marching band.
The Lake Land College Radio-TV Broadcasting Club will be filming the commencement ceremony. Interested individuals will be able to order a copy in the lobby of the Field House following the ceremony. The ceremony will also air on Consolidated Communications' DVS channel 13 (WEIU) on Saturday, May 19 at 9 a.m. and 7 p.m. and again on May 20 at 12 p.m., May 22 at 7 p.m., May 28 at 6 a.m. Mediacom MC 22 will air the ceremony on May 18 at 7 a.m.
Photos taken by Marketing and Public Relations will be available for download at lakelandcollege.edu and on social media.