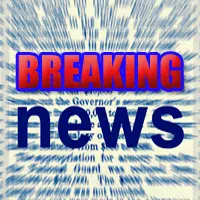 UPDATE: As of 6:45 p.m. All Lanes are back open along I-57 Northbound and Southbound
UPDATE: 4:30 PM. Tuesday, May 8: Milepost 212 in Tuscola along I-57 Northbound remains closed. Traffic is being rerouted on Route 45 to Pesotum Exit 220. Expect extended delays.
Traffic Southbound is now open
UPDATE:  2:45PM, Tuesday, May 8:  I-57 northbound is completely shut down at milepost 218 (Between Tuscola and Pesotum) due to multiple crashes with serious injuries. The helicopter is en route to the scene.
Traffic is being rerouted off at MP 212 (Tuscola Exit).
Southbound is down to one lane. Southbound traffic is backed up for several miles. Expect delays.
Tuesday, May 8 at 2:40pm:  According to an email from the Illinois State Police:  I- 57 N/B is shut down at MP 218 due to multiple crashes.
Traffic is being rerouted at exit 212 (the Tuscola exit) onto 36 west to rt 45 north to the 220 entrance ramp.  I-57 s/b is down to one lane at this location.  Please seek an alternate route