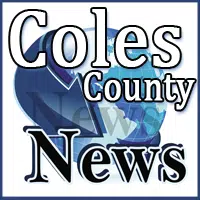 Nominations for the Coles County Farmer of the Year are now being accepted by the Charleston Area Chamber of Commerce.  The purpose of this award is to formally recognize the accomplishments and achievements of a Coles County Farmer.
The winner of the award will be announced on Tuesday evening, July 3, as part of the Red, White & Blue Days celebration.  Other festivities, including the parade, will take place during the day on Wednesday, July 4.
Candidates for the award must be a Coles County resident who farms any type of commodity including beef, dairy, cash crop, etc.  The candidate will be judged on the following criteria:
Contribution to Coles County agriculture
The use of innovative farming techniques
A willingness to help other farmers in farming and civic organizations
Participation in community activities and organizations outside agriculture
This individual should exemplify the farming profession and serve as a role model for younger farmers to emulate.
Past recipients of the award are include Robert Gale Baker, Bill Furry, Paul Hawkins, Edwin Wetzel, Jim Metzger, Earl Bumpus, Wayne Freeman, Bill Coffey, Walter Homann, Merle Lawson, Alvin Coartney, Harold Moritz, Harry Sidenstricker, Don Bareither, Jerry Halsey, Byrd Madlem, John Keller, Paul Hurst, Tom Niemeyer, Monty Checkley, Jack Sweeney, Jim Bell, Jim Austin, Max Winkler, Jim Wilson, and Robert Bond.
Applications can be picked up at the Chamber office, 501 Jackson Avenue or the Coles County Farm Bureau office, 719 Lincoln Avenue.  You can also call the Chamber at 345-7041 to request a form or one at www.charlestonchamber.com.
Nominations must be submitted no later than 4 p.m., Friday, June 1.