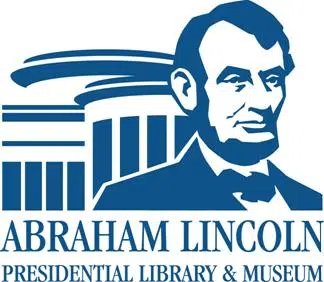 SPRINGFIELD – Dozens of Illinois students advanced to the national level or won special awards after presenting research papers, exhibits, documentaries and more at the annual Illinois History Day competition.
Their research topics ranged from labor strife and civil rights battles to pioneering female scientists and famous musicians. The event's theme was "conflict and compromise in history."
Students weren't the only ones recognized for their hard work.
Gov. Bruce Rauner honored Carlyle Junior High School and teacher K. G. Yaunches for excellence in history education. And the National History Day program bestowed awards on two other teachers, Jacob Little of Lakeview Junior High in Downers Grove and Patricia Marshall of PORTA High School in Petersburg.
More than 60 Illinois students at the May 3 event qualified for the national competition, which begins June 10 just outside Washington, D.C.
"The creativity and hard work of these competitors never ceases to amaze me," said Alan Lowe, executive director of the Abraham Lincoln Presidential Library and Museum. "Each year, they come up with surprising new topics, new details and new ways to present their work."
Approximately 800 students competed in Illinois History Day. They qualified for the state event by taking part in regional history fairs.
Illinois began sponsoring a student history contest some 60 years ago. It began with research papers, and exhibits were added to the contest about 10 years later. Today, students also display their creativity and knowledge of history by producing documentaries, building websites and creating original performances.
The expo is presented by the Abraham Lincoln Presidential Library and Museum in partnership with the Chicago Metro History Fair, a program of the Chicago History Museum.
The special awards and the winners are:
Governor's Award:
K. G. Yaunches and Carlyle Junior High, Carlyle
National History Day Teachers of the Year:
Jacob Little, Lakeview Junior High, Downers Grove
Patricia Marshall, PORTA High School, Petersburg
Millikin History and Political Science Department Scholarship
Kassidy Johnson, PORTA High, Petersburg, Conflict and Compromise: The Cherry Mine Disaster
Lillian Givens, Normal Community West, Normal, Wrigley Gum
Illinois State Organization, Daughters of the American Revolution Award:
Carmen Foppe, Justin Foppe, All Saints Academy, Breese, George Rogers Clark: The Illinois Campaign, 1778-1779
Hannah Aziz, Richard Hoang, Luan Ly, Brian Nguyen, Solomon Elementary, Chicago, Alice Hamilton, the Pioneer of Industrial Toxicology
Isabella Mizerk-Thorrens, Catherine Cook School, Chicago, Catherine Gouger Waugh McCulloch
Elijah Lovejoy Award, Illinois Press Association:
Tyler Gallion, Michael Warren, PORTA High, Petersburg, An Alton Tragedy: Conflict Without Compromise
Judy Baar Topinka Women in Government Award
Jayden Dyche, Waltham Elementary, Utica, Mary Todd Lincoln
Julia Huh, Unity Point School, Carbondale, Julia Lathrop: Kindness Never Wasted
Hana Zecic, Emily Neis, Brynn Ramos, Sarah Ruiz, Nubia Roman, Lincoln Park High School, Chicago, Agnes Nestor
Illinois Society Colonial Dames XVII Century Award:
Carmen Foppe, Justin Foppe, All Saints Academy, Breese, George Rogers Clark: The Illinois Campaign, 1778-1779
Nneamaka Okolo, Brooks Academy Center, Chicago, The Battle of Fort Dearborn
Callie McGee, Cobden Junior High, Cobden, The Illinois Fur Trade
Illinois Labor History Society Award:
Katie Myerholtz, Luke Peebler, Science and Arts Academy, Des Plaines, The Women of Haymarket Riot
Landon Humphrey, Zane Fesler, Marisa Rabe, Payson Seymour, Payson, Conflicts Surrounding the Boxcar Communities
Rowan Reynolds, Keller Regional Gifted Center, Chicago, No More Handshakes: The Chicago Firefighters Strike of 1980
Bennett Lamers, Spencer Tebbe, Breese Elementary, Breese, A Centralia Coal Mine Accident
Old State Capitol Foundation Awards:
Women's History: Maci Pruitt, Hutsonville High School, Hutsonville, Myra Bradwell
African-American History: Ben Rathgeb, PORTA High School, Petersburg, Springfield Race Riot: The Tragedy that Started a Change
Abraham Lincoln Association Award:
Ben Gorashchenko, Vernon Hills High School, Vernon Hills, The Impact of the Lincoln-Douglas Debates
Margaret Anne Petty Genealogical/Family History Award:
Saul Guzman, Kenwood Academic Center, Chicago, The Brown Berets and the Fight for Education in Pilsen
The qualifiers for National History Day are:
Documentaries
Jack M. Dickinson, Lincoln Elementary, Chicago, An Unknown Movement: The Afro-American Patrolmen's League
Grant Fishman, Jamal Nimer, Jeremy Chizewer, University of Chicago Lab Schools High School, Chicago, Compromise and Conflict in Skokie: The ACLU Defends the Rights of Nazi Protesters
Traolach O'Sullivan, independent scholar, Chicago, Conflict & Compromise: The Fight to Preserve Grant Park
Zane Foster, London Humphrey, Marissa Rabe, Payson Seymour, Payson, Conflict and Compromises in Boxcar Communities
Wyatt Neisen, Evan Wolfmeyer, Brayden Schmiedeskamp, Payson Seymour, Payson, Conflicts and Compromise to Reach Cloture Vote
Eddie Olewinski, Isabella Perez, Nazareth Academy, Jenna Kozak, La Grange Park, Meat the Industry
Patrick Hicks, St. Luke Parish School, River Forest, Taking Illinois into the Modern Age: The Sixth Illinois Constitutional Convention
Dania Baig, University of Chicago Lab Schools High School, Chicago, Thomas Dorsey, Father of Gospel Music
Exhibits
Analiz Orta, Ellen Murray, Lauren McBlain, Lincoln Park High School, Chicago, Chicago Stands Up for Disability Rights
Stephen Thomas, independent scholar, Chicago, Gwendolyn Brooks: Conflict and Compromise
Rowan Reynolds, Keller Regional Gifted Center, Chicago, No More Handshakes: The Chicago Firefighters Strike of 1980
Krisha Patel, Hiteshi Patel, Manan Patel, Margaret Mead Jr. High, Elk Grove Village, People Without a Nation: African Americans' Role at the 1893 World Columbian Exposition
Andrew Heinig, Payton College Prep, Chicago, Right to Riot: 1919 Chicago Race Riots
Amanda Hiller, Maine South High School, Park Ridge, The Right to Fight
Flora Huang, Michelle Estrella, Lincoln Park High School, Chicago, Unenforced Compromise and Unfading Racial Discrimination: Cairo, Illinois Civil Rights Movement
Tanvir Kaur, Safia Hussain, Dewitt Clinton Elementary, Chicago, Urban Renewal: Building a Stairway to Prosperity
Jiyoon Yang, Payton College Prep, Chicago, A Failed Compromise for Desegregating Chicago and Appeasing Racial Conflict
Papers
Oscar Stennes, Lane Tech Academic Center, Chicago, Charles T. Yerkes Builds Chicago's El Train Loop: Why Compromise When Bribery, Bullying and Trickery are Available?
Sydney Curran, Lane Tech Academic Center, Chicago, Constructive Cooperation: Sidney Hillman and the Rise of Grievance Arbitration
Julia Miller, Lincoln Park High School, Chicago, Frances Willard: Conflict and Compromise Over Racial and Gender Equality in the 19th Century
Performances
Riya Jain, Nivedha Krishnan, Araha Uday, Margaret Mead Jr. High, Elk Grove Village, Abraham Lincoln and The Great Debates of 1858
Michael Warren, Tyler Gallion, PORTA High School, Petersburg, An Alton Tragedy: Conflict Without Compromise
Olivia Brown, St. Thomas More, Elgin, Benny Goodman: Progressive Musician during a Time of Racial Segregation
Kathy Le, Sophia Altamirano, Zainab Awolumate, Lincoln Park High School, Chicago, Fight for Sex Education: Ida Craddock
Joan Huh, Unity Point School, Carbondale, Julia Lathrop: Kindness Never Wasted
Nicole Horio, University of Chicago Lab Schools High School, Chicago, She Did It Her Way: Playwright Rachel Crothers Takes Broadway by Storm
Suteetida Chit-Arkhah, Maine South High School, Park Ridge, Through My Eyes
Khadia Coulibaly, Lily Bishop, Carly Hertzing, Carbondale Middle School, Carbondale, Virginia Marmaduke: Writing Her Way into History
Websites
Princess D Alexander, Abraham Lincoln Elementary, Chicago, African American Women's Clubs and Leaders Confronting Racial Inequality and Learning to Compromise
Saul Guzman, Kenwood Academy Academic Center, Chicago, Brown Berets and the Fight for Education in Pilsen
Demi Mutz, Harry Atkinson, Lincoln Elementary, Chicago, Council Wars: The Fight for Representation
Aleena del Rosario, Von Steuben High School, Chicago, Ellen Gates Starr Counteracts Industrialization
Asara Milton, Jane Clarke, Payton College Prep High School, Chicago, Fighting for Their Homes
Deborah Bodansky, Hajirah Khan, Karmen Merza, Michael Small, Victoria Kielb, Niles North High School, Skokie, Freedom Day: A Fight for Racial Integration in the Chicago Public School System
Jocelin Reynoso, Ingrid Martinez, Yarixa Rodriguez, Richard Edwards Jr. High, Chicago, The Boycott that Rocked Chicago
Rishika Chikoti, Stevenson High School, Lincolnshire, The Fight for Better: The Chicago Freedom Movement