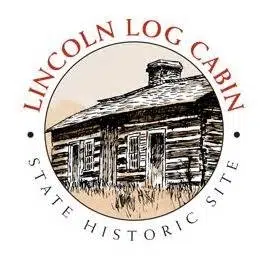 LERNA – Celebrate an old-fashioned Independence Day at Lincoln Log Cabin State Historic Site on Saturday, June 30 from 1-4 p.m.
Visitors to this year's Independence Day event can join in a game of Town Ball with Lincoln Log Cabin's interpreters.   In towns, cities and the countryside, whenever Americans have gathered for community events, there has always been a ball game of one sort or another, and after the Civil War, their game of choice was most often Town Ball, which some historians believe was a precursor for the modern game of baseball.  The rules to the early game are similar to what we know as baseball, and will be explained before each game.  All visitors are welcome to participate.
Before the Town Ball game starts, enjoy the raising of the flag on the Lincoln Farm, and follow that up with a reading of the Declaration of Independence, and a patriotic tableau performance by the site's summer youth program participants.
The Lincoln Log Cabin site, including the historic farms and visitor center, will also be open on Wednesday, July 4 from 9:00 a.m. to 5:00 p.m. (the grounds are open until dusk).
Lincoln Log Cabin State Historic Site was the last home of Thomas and Sarah Bush Lincoln, father and stepmother of Abraham Lincoln.  It is located eight miles south of Charleston.  For more information, call 217-345-1845, follow us on Facebook, or visit www.lincolnlogcabin.org.