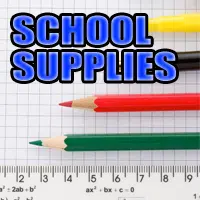 Catholic Charities of Coles, Douglas and Edgar Counties will be supplying backpacks with new school supplies to Mattoon and Arcola students attending grades Kindergarten through 12th grades.
In order to be eligible, children must qualify for the free or reduced lunch plan.  Distribution of the supplies will take place at Catholic Charities in Mattoon from August 8th through August 10th, between 9:00 a.m. and 1:00 p.m.  Supplies are limited, so only the first 200 eligible students will receive a backpack.   Proof of guardianship or a medical card will be required to sign up.   If the student is already getting supplies from ERBA or some other program, they will not qualify for this program.
Contact Catholic Charities at 235-0420 with any questions.