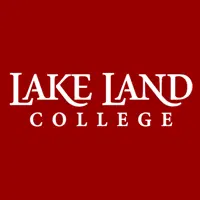 Fall classes begin Monday, Aug. 20, but there is still time to register at Lake Land College!
Lake Land College courses are offered throughout east central Illinois at convenient times and locations for you! Take a class online, in your community or on campus in Mattoon. For a list of fall classes throughout the Lake Land College district, visit lakelandcollege.edu and click on the "View Schedules" link.
Students can contact Counseling Services at 217-234-5232 or counsel@lakelandcollege.edu for additional information regarding the enrollment process or to schedule an appointment to meet with a counselor. Counselors are available to meet 9 a.m. – 4 p.m. Monday through Thursday during summer hours.
Lake Land will be holding extended registration hours on Friday, Aug. 17 from 10 a.m. to 7 p.m. in the Luther Student Center on campus in Mattoon. This is the last day to register for fall semester before classes begin; late registration will continue through Tuesday, Aug. 21.
Please note that on Friday, Aug. 17, all college offices will be closed from 8-10 a.m. Services will resume at 10 a.m. All students are invited to attend Welcome Day on August 22 from 10 a.m. – 1 p.m. in the Field House to learn more about clubs, opportunities and college services.
To stay up-to-date with activities, deadlines and information, be sure to follow the Lake Land College Facebook page.