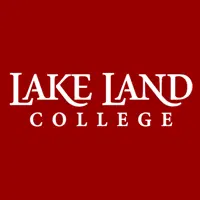 Lake Land College and LSC Communications are offering an eight-week fast track training program leading to a job at the printing facility in Mattoon. Lake Land College is guaranteeing financial assistance to cover the cost of the training for all students who qualify for the program.
Individuals who complete the training will receive a college certificate and will be hired by LSC Communications in the positions of bindery operator, press operator or assistant press operator at wages of $16 to $18 per hour. Once hired, the employee will enter into an apprenticeship to learn the detailed craft of printing.
Those interested in the program must attend one of three informational sessions at the Lake Land College Workforce Development Center, 305 Richmond Ave., E, Mattoon on:
Tuesday, July 24, 2018, from 6-7 p.m.
Wednesday, July 25, 2018, from 9-10 a.m.
Thursday, July 26, 2018, from 1-2 p.m.
Details of the Manufacturing Skills training program will be discussed as well as application requirements. Students will need to take steps to qualify for financial assistance including meeting with a representative from C.E.F.S. and completing the FAFSA financial aid form. For students who do not qualify for C.E.F.S. funding or financial aid, Lake Land College will cover the cost of their tuition and fees.
The fast track training classes will be held from 8 a.m. – 5 p.m., Monday through Friday at the Workforce Development Center. Classes begin August 20 and end October 16. Labor Day will be observed.
For more information, contact Bonnie Moore, director to Center for Business and Industry, at 217-238-8260 or email bmoore7125@lakelandcollege.edu.