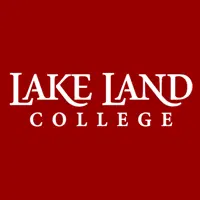 The Lake Land College Foundation will reopen its scholarship application period to allow incoming students to apply for a scholarship for the 2018-2019 academic year. Applications will be accepted August 7 through August 23.
The application must be submitted by 5 p.m. Thursday, August 23 to be considered for a Lake Land College Foundation scholarship.
All incoming students, including non-traditional students, recent high school graduates and current students, are encouraged to apply. If a student previously applied for a Foundation scholarship for fall 2018 and did not receive one, they need not apply again. Those applications will automatically be reviewed again during this period.
"The Lake Land College Foundation Board of Directors is very excited to assist our incoming students in making college more affordable with this scholarship blitz," Jackie Joines, executive director of college advancement, said.
Scholarship applications are available on the Lake Land College website. Go to lakelandcollege.edu and look for the "Paying for College" menu. Then select "Scholarships" or go directly to lakelandcollege.edu/dv/fd/scholarships.
To be considered for scholarship awards, completed applications must be received by the Lake Land College Foundation office by 5 p.m. on August 23.  Applicants will be considered for all Foundation scholarships for which they qualify. Applications will not be accepted after this deadline.
For additional information, contact Lake Land College Foundation at 217-234-5445 or prosine@lakelandcollege.edu.