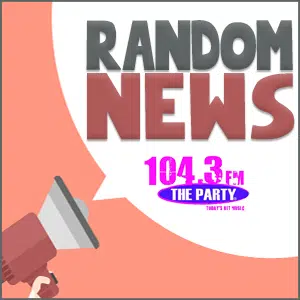 IGN.com somehow assembled a list of 'The 100 Greatest Movie Moments' . . . stretching from black-and-white classics to modern blockbusters.  It's obviously a pretty subjective thing, and they didn't really explain their process.
So, let's just get straight to the list . . . here's the Top 10:
The legendary 'I Am Your Father' scene from"Star Wars: The Empire Strikes Back", 1980.
The 'Make Him an Offer He Can't Refuse' scene from"The Godfather", 1972.
The 'Rosebud' scene from"Citizen Kane", 1941.
The 'You Talkin' to Me?' scene from"Taxi Driver", 1976.
The 'You're Going to Need a Bigger Boat' scene from"Jaws", 1975.
The 'Shower Scene' from"Psycho", 1960.
The 'Flying Bikes' scene from"E.T.: The Extra-Terrestrial", 1982.
The 'Frankly My Dear, I Don't Give a Damn' scene from"Gone with the Wind", 1939.
The 'Here's Lookin' at You, Kid' scene from"Casablanca", 1942.
The gruesome 'Chestburster' scene from"Alien", 1979.
A few other notable entries on the list include:
The 'Head Spin' scene from"The Exorcist", 1973.
The 'We're Not in Kansas Anymore' scene from"The Wizard of Oz", 1939.
The 'Say Hello to My Little Friend' scene from"Scarface", 1983.
The 'Spaghetti Dinner' scene from"Lady and the Tramp", 1955.
The 'You Can't Handle the Truth' scene from"A Few Good Men", 1992.
The 'Box of Chocolates' scene from"Forrest Gump", 1994.
The 'Don't Call Me Shirley' scene from"Airplane", 1980.
The 'Why So Serious' scene from"The Dark Knight", 2008.
The 'Return of Luke Skywalker' scene from"Star Wars: The Force Awakens", 2015.
(Hit up IGN.com for the whole Top 100, plus brief write-ups and interesting facts on each.)