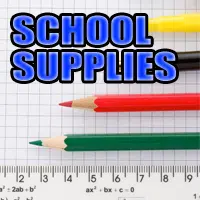 Catholic Charities of Coles, Douglas and Edgar Counties will once again bring their truck with school supplies for children to several local areas.  New school supplies and backpacks will be available at no cost to students on a first-come, first-serve basis.  Food boxes will also be available at the same time.  School-age children needing assistance are welcome.  Proof of guardianship or a medical card will be required.  The supplies will be given away at the following locations and times:
Thursday, August 2 from 4pm to 6pm at Mayo School in Paris
Friday, August 3 from 4pm to 5:30pm at Shiloh School
Monday, August 6 from 2:30pm to 4pm at Kansas Grade School
School supplies for students at Chrisman Schools will be available the day of registration at the school.  Contact Catholic Charities at 217.235.0420 with any questions.