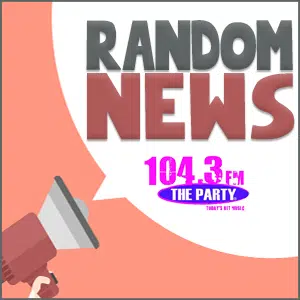 FULL STORY:  Fox announced two bizarre new shows yesterday.
The first one is "The Masked Singer".  It's hosted by NICK CANNON, and will feature a cast of celebrities, who SING IN DISGUISE.
They'll wear elaborate costumes . . . including full face masks.  Then the show's panelists Ken Jeong, Jenny McCarthy, Nicole Scherzinger, and Robin Thicke will try to figure out who they are.
Obviously, they aren't saying who the celebrities will be, other than that together they have 65 Grammy nominations, 16 multi-Platinum albums, 16 Emmy nominations, nine Broadway shows, four stars on the Hollywood Walk of Fame, and four Super Bowl titles.  There's no premiere date yet.  (Here's the trailer.)
The other show is called "Mental Samurai".  It's hosted by ROB LOWE, and it's described as "an obstacle course for the mind."
This one we'll probably have to see to understand.  But according to Fox, the contestants will answer questions while, quote, "being transported around the set at high speeds in a specially designed capsule that can rotate 360 degrees."
Originally posted on August 3rd, 2018