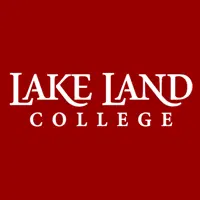 Current Lake Land College students and community members are invited to attend Transfer Day which will be held Wednesday, September 12 from 11 a.m. to 12:30 p.m. in the Lake Land College Field House.
More than 20 colleges and universities from all over the Midwest will attend the event to discuss transfer options to four-year colleges or universities. Additionally, opportunities to discuss admission requirements, special major requirements, tuition costs and disability services will be available.
The event is free and open to community members who would like to attend.
Institutions present at the event include:
University of Illinois at Urbana-Champaign
Illinois State University
Purdue University College of Agriculture
Kansas State University
Western Illinois University
Franklin University
Lakeview College of Nursing
St. John's College of Nursing
Eureka College
Northern Illinois University
Butler University
Criminology & Criminal Justice at SIU Carbondale
Barnes Jewish College
Quincy University
Murray State University
Illinois College
Lincoln College
Indiana State University / Online
University of Missouri–St. Louis
Millikin University
Northern Illinois University
Southern Illinois University Carbondale
Lincoln College
Eastern Illinois University
Lakeview College of Nursing
University of Illinois Springfield
Franklin University
Quincy University
Goldfarb School of Nursing at Barnes-Jewish College
McKendree University Online Programs
For more information, contact Bryan Burrell, academic counselor, in Counseling Services at 217-234-5379 or bburrell@lakelandcollege.edu.