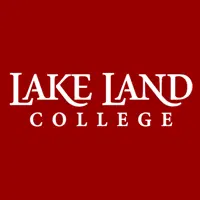 For Immediate Release
Lake Land College First Choice Among High School Grads
The 2018 Fall 10th Day Enrollment Report shows Lake Land College continues to be the first choice among district high school seniors. For 17 years, the college has attracted more than 30 percent of all area high school graduates. This fall, 34 percent of the Class of 2018 is enrolled at Lake Land College.
"This is a remarkable achievement considering all the enrollment challenges we have seen throughout the state. During these years, Lake Land College has continued to focus on our students by providing a personalized educational experience that leads to success in the workforce or upon transfer. We are proud to be the college of choice for high school graduates in our area," Lake Land College President Josh Bullock said.
The enrollment report also indicates Workforce Ready programs are seeing upward growth for the second year in a row. New programs and enhancements in response to workforce needs are paving the way for the increase.
Throughout the district, many schools have nearly 40 percent of the graduating class attending Lake Land, with some schools nearing 70 percent. The schools with the highest percentage enrolled are Neoga Junior Senior High, Stewardson-Strasburg High School, Sullivan High School and Kansas High School. The schools with the largest number of graduates enrolled are Mattoon, Charleston, Effingham and Sullivan. In total, 625 in-district graduates are enrolled this fall. When looking at all new high school graduates, the number grows to 758.
"We are pleased that every high school in our district has 2018 graduates enrolled with us this fall," Vice President for Student Services Tina Stovall said.
Data from the National Student Clearinghouse indicates in-district graduates have chosen Lake Land College over any other college by a 10 to 1 ratio each of the past three years and we anticipate that 2018 will be no exception, said Stovall who presented the enrollment report to the Lake Land College Board of Trustees at the Sept. 10 meeting.
"Of those in-district graduates attending college, more than 600 were enrolled at Lake Land. In comparison, the second and third colleges on the list each had closer to 60 students enrolled from each graduating class," she added.
Overall, there are 4,582 students enrolled in Lake Land College classes this fall semester. Despite consistent enrollment of high school graduates, fall enrollment shows an overall 7.7 percent drop in headcount and a 4.9 percent drop in credit hours or full time equivalency (FTE), compared to last fall, according to the 10th day report. Much of the decline comes in the area of non-degree enrollment which includes students taking individual courses but not pursuing a degree or certificate.
Two main factors influencing enrollment are the size of the high school graduating class and increased opportunities for employment in our area. This year's high school graduating class of 1,826 was the second smallest in the college's history.
Over time, the college has seen a direct correlation between unemployment rates and college enrollment, particularly with adult students, Stovall said. With today's unemployment rate less than 4 percent, the adult student enrollment at the start of fall semester has dropped by nearly 40 percent over the past five years.
"A low rate of unemployment is good for our community and allows our alumni to be gainfully employed, families to contribute to their communities and businesses to thrive. With more of our community, particularly adults, employed there are fewer students seeking a college education. Lake Land College stands ready with opportunities to help them to advance in their careers with specific courses or new programs," Bullock said.
During the past few years, Lake Land College has introduced several new programs and strengthened many others in response to the needs of local employers. These efforts have paid off in the Workforce Ready side of the college which is seeing its second year of enrollment growth. Workforce Ready programs provide workforce credentials through associate degree and certificate programs that prepare students for immediate employment upon graduation.
Recent examples of these new programs include Medical Assistant, IT-LaunchCode and LSC Communications Fast Track. All of these programs were developed in response to a need identified in the local business community.
"Our student population at Lake Land is unique to the communities we serve. Our goal is to provide the education and training to meet those unique needs, Stovall said.
"With new initiatives throughout the state addressing the migration of students outside of Illinois when seeking higher education opportunities, Lake Land College is proud to be the first choice of our district high graduates and our business partners seeking training programs for their workforce," Bullock added.
The 10th day enrollment report is a standard report among the higher education community that captures opening enrollment data each semester.