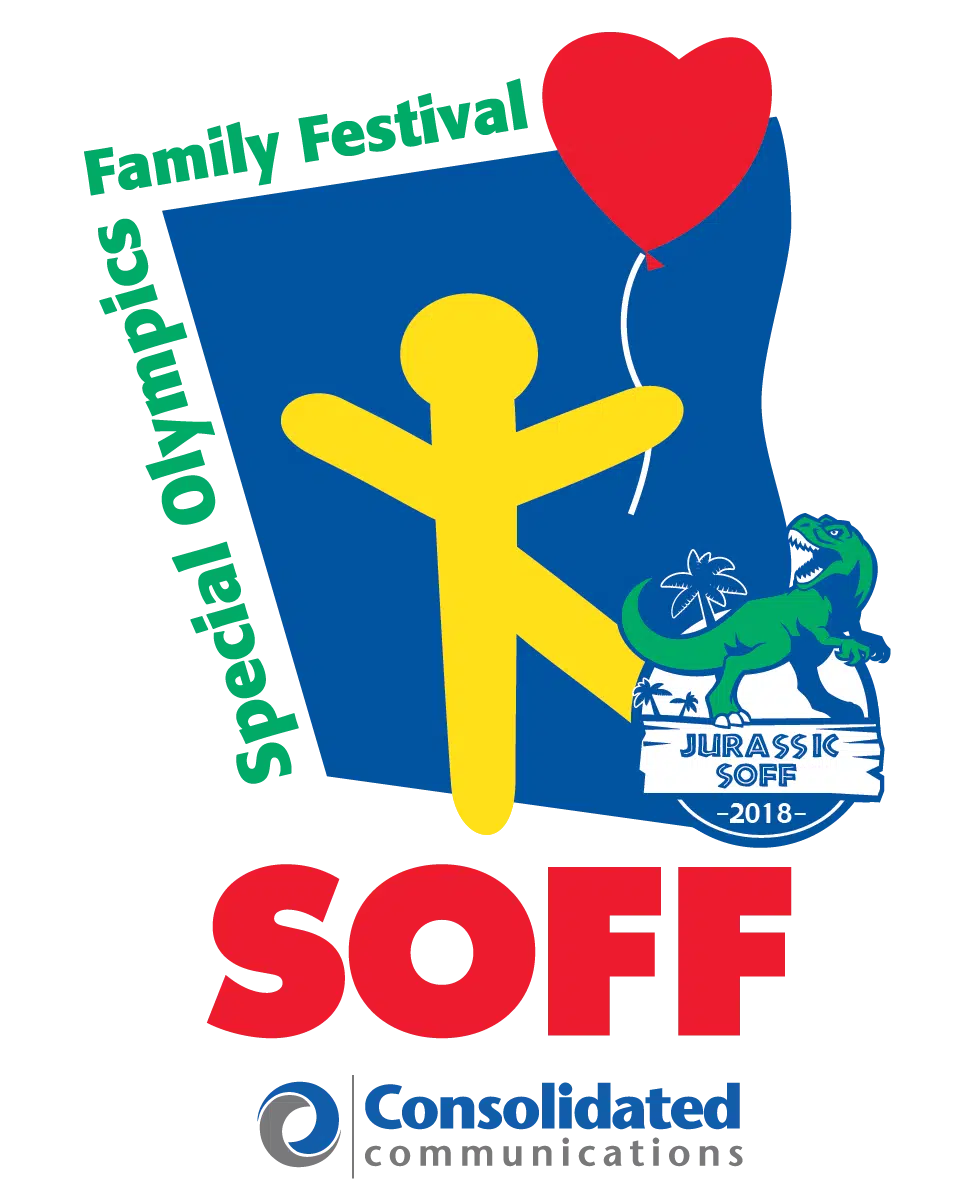 For Immediate Release
MATTOON, Ill. – Sept. 10, 2018 – Consolidated Communications announced today on-site volunteer registration will be available at the Special Olympics Family Festival (SOFF) on Saturday, Sept. 15 at Lake Land College from 8-10 a.m.
SOFF is a day of non-competitive, fun games and activities for approximately 700 Special Olympics Athletes from central Illinois. It takes more than 1,200 volunteers to make the day a success. The greatest need is Friend-For-A-Day volunteers, who are paired with an athlete for the games and activities.
"We still have a great need for volunteers at SOFF and I encourage anyone who is interested in helping to come to the event and register on site at the festival Saturday morning," said Amanda VanScyoc, 2018 SOFF chairperson. "We need more Friend-For-A-Day volunteers and general event workers. If you are available on Saturday, please come out to volunteer, we'd be thrilled to have you spend the day with us. We'll provide instruction and training for our volunteers.  It's a rewarding and enriching experience to be part of this great annual event!"
Activities at SOFF run from 10 a.m. to approximately 2 p.m. and volunteers will receive a free t-shirt and lunch. General volunteers must be 15 years of age or older and Friend-For-A-Day volunteers should be age 16 years of age or older. You must bring a photo identification to sign up as a volunteer.
Learn more about SOFF, watch informative videos and register as a volunteer at www.consolidated.com/SOFF.  The event is only open to registered volunteers and athletes and their family members. SOFF is a non-smoking event. Volunteers can email soff@consolidated.com for more information.
SOFF was founded by Consolidated Communications in 1984, and is organized by its employees along with community partners from Sarah Bush Lincoln Health Center and First Mid Bank & Trust.