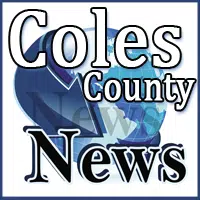 For Immediate Release
Coles County Clerk, Sue Rennels, announces that School Board Candidate packets for the Spring, April 2, 2019 Consolidated Election will be available for pickup on September 18 in the Coles County Clerk's office located in the Courthouse, 651 Jackson Avenue, Room 122, Charleston, IL.
School candidate packets and filings which were previously processed through the school districts are now being processed through the County Clerk's Office.
Nominating Petitions will be accepted for filing in the County Clerk's office December 10-17, 2018.
The school board election is nonpartisan and board candidates do not run under political party affiliation.
For information regarding the duties of serving on the school board, contact the Illinois Association of School Boards at www.iasb.com/training/community_resources.cfm.
Contact the Coles County Clerk's office for additional information regarding the petition packets and filing at 348-0523 or email: elections@co.coles.il.us.