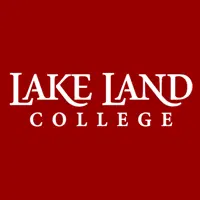 For Immediate Release
Community Choir 2018
The Lake Land College Community Choir will begin its fall rehearsals Tuesday, Sept. 25. Rehearsals are held on Tuesday nights in the Lake Land College Theater from 7-9:30 p.m.
The choir is a group of approximately 50 mixed voices including students, college employees, and members of the community.  All singers age 18 and older are welcome to participate.  No audition is required.
Choir members may earn one hour of college credit for singing in the choir.  Interested singers can complete a registration form at the first rehearsal, or register online.  Registration for college credit is not required, however, and participation in the choir is free for those who do not register.
Nancy Caldwell, music instructor at Lake Land College and director of the choir, said, "Choir members tell me they enjoy the opportunity to sing a variety of music with a large group of singers of all ages.  I choose several challenging numbers each semester and the choir has really grown musically in the years we've been together.  Singing arrangements of favorite Christmas songs, as we do each fall, is always a treat."
The fall season will culminate in a concert on Sunday, Nov. 18, at 3 p.m. in the Theater.  The choir will perform selections from My Fair Lady, and singers will "Dream the Impossible Dream" in a set of songs about dreams and dreaming. Christmas music includes traditional British carols in a medley titled Medieval Carol Fantasy, and an arrangement of "The First Noel." Drummer Alek Mann of Mattoon will set the pace for Frank Sinatra's "Mistletoe and Holly," as well as "Let It Snow, Let It Snow, Let It Snow" and toes will tap to an updated version of "Jolly Old St. Nicholas" titled "Swingin' St. Nick."
Contact Caldwell at 217-234-5464 with any questions.