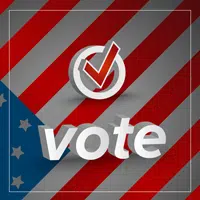 For Immediate Release
Today the Coles County Clerk's office will be joining with thousands of other election officials across the country to celebrate National Voter Registration Day.   Sue Rennels, Coles County Clerk stated, "we are reaching out to voters to ensure that they are properly registered for the upcoming, November 6, General Election."
To check your voter registration status visit www.elections.il. gov and go to the link called "Am I Registered to Vote in Illinois"  or call the County Clerk's Election Department at 348-0523.
In order for a new voter to vote in their home precinct they must be registered by October 9.
To register a voter must be a US Citizen and must be 18 years old by Election Day.  To register 2 forms of ID are needed.
Anyone interested in registering may go to the County Clerk's office located in the courthouse at 651, Jackson Ave., Rm 122 Charleston or go to Mattoon City Clerk's Office located in Mattoon City Hall at 208 N. 19th St. Mattoon.