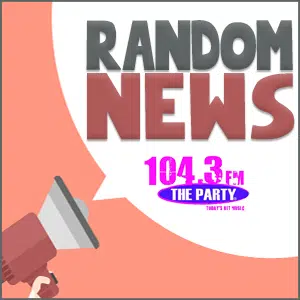 Imagine becoming a FUGITIVE because you're addicted to stealing small, ugly lawn ornaments.
There's a 44-year-old guy named Barton Bishop in Louisville, Kentucky.  He was arrested back in July for stealing various things, including GARDEN GNOMES from people's yards.  DOZENS of garden gnomes.
Well . . . Barton was due in court a few weeks ago to face 67 counts of receiving stolen property, but he never showed.
So now, there's a warrant out for his arrest, and the Louisville police are looking for help tracking him down.  That's right:  He's a wanted man on the run, all over a bunch of gnomes.  Excellent life choice.