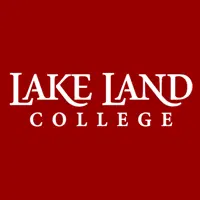 For Immediate Release
Lake Land College Seeks Award Nominations
Lake Land College is accepting nominations for the Distinguished Service Award to be announced in spring 2019.
The Distinguished Service Award and the Alumnus Achievement Award will be presented at the college's 2019 Commencement ceremony and the Retiree Wall of Fame recipients will be announced during a ceremony on campus in the spring.
All nomination forms must be received by Dec. 14, and are available on the college's website at lakelandcollege.edu/alumni or by contacting Seirra Laughhunn, administrative assistant to the president's office, at 217-234-5222 or slaughhunn42647@lakelandcollege.edu. Submissions can be submitted to Laughhunn over email or in person.
The Distinguished Service Award is presented to an individual whose exemplary service and contributions have benefited Lake Land College or its affiliated organizations.  Current paid members of the faculty and staff and current members of the board of trustees are not eligible for this award.
Past Distinguished Service Award winners are Robert Luther (2018), Scott Lensink (2017), James Shaffer (2016), Robert Pancoast (2015), Max Jaeger (2014), Annette Lynch (2013), Gerald Forsythe (2012), John Livesay (2011), Rick Manuell (2010), Preston Smith (2009), Bob Willenborg (2008), Don Portugal (2007), Dwight Schilling (2006), Anne Bacon, (2005), Susan Leach (2004), Anne Kabbes (2003), James Allee (2002), Roger Dettro (2001), Peter M. Bonutti (2000), Charles Adams (1999), Michael Yager (1998), James Bennett (1997), Tom Reedy (1996), R. Dale Adams (1995), Jack Schultz (1994), Consuello Luttrell (1993), George Mitchell (1992), Melvin Lockard (1991), Lowell Samuel (1990), Eugene Bauer (1989), William Podesta (1988), Jack Oberhill (1987), Floyd Curl (1985), Robert Johnson (1984), Virgil and Charlene Roberts (1983), Eddie Collings (1982) and William B. Hills (1981).
The Alumnus Achievement Award is presented to a Lake Land College graduate who has attained outstanding success and distinction in his or her field of endeavor.  The nominee must hold a degree or certificate from Lake Land and be active in the endeavor for which the degree or certificate is intended.
Past Alumnus Achievement Award recipients are Cari Rincker (2018), Diane Sterchi (2017), Kenin Smith (2016), Chad Moutray (2015), Greg Conrad (2014), Rex Morgan (2013), Larry Blackerby (2011), Monte Reel (2010), Tom Wright (2009), David Storm (2008), Scott Frailey (2007), Zack Taylor (2006), Larry Lilly (2005), Greg Grunloh (2004), Michael Searles (2003), Harry Carter (2002), James Zimmer (2001), Carolyn Kolling (2000), Dianne Harless Schultz (1999), Richard Smith (1998), James Winfield (1997), Randall Miller (1996), Gina Spinner (1995), Patricia McNutt (1994), Lt. Daniel Wise (1993), Tom Cox (1992), Larry Wilson (1991), Edward Ward (1990), Kris Koontz (1989), Gail Darling (1988), John Livesay (1987), Dennis Charney (1986), Michael V. Neal (1985), Carol Spannagel (1984), Thomas Stoutenborough (1983), Eric Randal Heiple (1982) and Richard West (1981).
The Retiree Wall of Fame Awards are presented to retired faculty or staff who made significant contributions to the college and/or who have made contributions through their profession or community at the local, state, regional, or national level that reflect positively on Lake Land College. The nominee must have been employed at Lake Land College for a minimum of 15 years and must have been separated from his or her SURS-eligible position for a minimum of five years. Present paid members of the faculty and staff and current members of the board of trustees are not eligible for these awards.
Past Wall of Fame Award recipients are Dennis Gathmann (2008), Max Jaeger (2008), Joe Albin (2008), Marilyn Gover (2008), Charles Womack (2008), Gerald Parker (2008), Thomas Reedy (2008), Bill Rich (2008), Helen Smith (2009), David Greeson (2009), Larry Gutzler (2009), Hal Kottwitz (2009), Joyce Shull (2009), Marianne Morgan (2010), Robert Orr (2010), Richard Heller (2010), Carol Sanders (2010), Jack Browning (2010), Joe Hanley (2011), William Little (2011), Mildred Flottmann (2011), Roberta Hollada (2011), Roberta Williams (2011), Charles Wieck (2012), Jalee Cox (2012), Wayne Weaver (2012), Robert Luther (2013), Marion Rohlinger (2013), James Luedke (2014), Robert Jurgens (2014), Carroll Gibbons (2014), Roy Culp (2015), Marilyn Fuqua Thompson (2015), David Stapleton (2016), Cletus Underwood (2016), Ron Sanderson (2016), Jim Dudley (2017), Curt Rincker (2017), Bill Hollada (2017), Kathleen Doehring (2018), Tom Kerkhoff (2018), and Ben Ragle (2018).
The Retire Wall of Fame Award recipients will receive their awards at the Employee Appreciation and Wall of Fame Ceremony.
For any questions regarding the awards, contact Laughhunn.