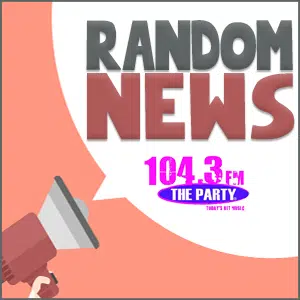 Even with all the texting and FaceTiming, long-distance relationships still aren't easy.  And a new survey looked into how many actually survive . . .
Researchers polled 1,000 Americans who've dated long-distance.  And 58% said their relationship DID survive it . . . 42% didn't.  That doesn't mean they stayed together forever.  But they at least made it through the long-distance part.
A 58% success rate is a little better than we expected.  Especially since 27% of people in the poll never lived close to the other person to begin with.  Most of them met online and lived in different cities.  So that 27% never really had a great chance to begin with.
Here are four more stats about dating long-distance . . .
1.  How far away do you have to be for it to even qualify as long-distance?  The average answer was a minimum of 132 miles.
2.  The four-month mark is the hardest point in a long-distance relationship, and when you're most likely to break up.  But if you can make it eight months, your chances go way up.
3.  The average couple sends 343 texts a week while dating long-distance, and spends 8 hours talking on the phone, or on things like Skype and FaceTime.
4.  According to the poll, the hardest part of a long-distance relationship is the lack of physical intimacy, followed by worrying they'll meet someone else . . . feeling lonely . . . and how expensive it is to visit each other.
(SWNS)