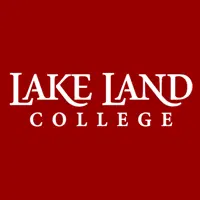 For Immediate Release
New Plastics Manufacturing Program offered in Paris
Lake Land College is offering a new plastics manufacturing program this spring to meet a high demand for employees in this region.
The evening courses will be held exclusively in Paris at the VoTech Center, the old high school. Students will be able to work with injection and extrusion molding processes and equipment coupled with basic maintenance and automation skills used for several positions in plastics manufacturing.
Six North American Lighting employees completed the pilot class in the spring and have since received upgrades in their employment. The program is intended to promote current employees in the plastics field and provide new students with a job soon after completing the program.
Area companies such as North American Lighting and Libman Co. have already dedicated resources and funds to get the program started.
"NAL was actually the first business we were working with that gave us the idea. They donated two 90-ton injection molded presses, and a dye, that allowed us to get started," Vice President for Workforce Solutions/Community Education Jim Hull said. "Libman has been very supportive, providing both a monetary gift and dyes."
National and worldwide corporations NAL, Libman, Flex-N-Gate in Danville, and Plastipak in Champaign, all require plastic manufacturing technicians. Each business has expressed interest in the program and has offered to provide employees for an advisory committee to help the program grow, Hull added.
"You don't think of everything that is involved in making those bristles. That plastic was once about 90 feet long and then it is stretched down to the size of a toothbrush bristle. They're making bristles to clean the airport runway or even the brushes on the Mars rover," Hull said.
"Flex-N-Gate in Danville is going to be doubling the square footage of its facility within the coming year, Libman is adding a new corporate office. Plastics is huge and it's not going away anytime soon."
To learn more about the new plastics program visit lakelandcollege.edu/high-demand-programs or  contact Michael Beavers, division chair technology/electronics engineering technology instructor, at 217-234-5341 or mbeavers@lakelandcollege.edu. To enroll in the courses, visit lakelandcollege.edu and select the "Enroll Now" button.