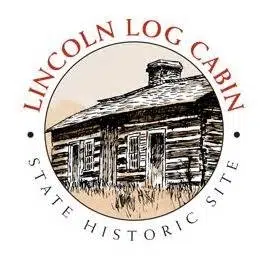 For Immediate Release
Special Events in November at Lincoln Log Cabin State Historic Site
LERNA, IL – Families looking for interesting activities regarding Illinois history are invited to visit the Lincoln Log Cabin State Historic Site in November for a variety of programs.
As a part of Illinois' Bicentennial observances, Lincoln Log Cabin is presenting a special theatrical performance commemorating an often-untold story in Illinois' history "Above the Laws of God" – a play in one act by Earl Halbe.
Based on the true story of the Herrin Massacre of 1922 when coal miners put their humanity aside in downstate Herrin, Illinois and tortured and killed 19 strike breakers, "Above The Laws of God" is about more than the Herrin Massacre.  The play explores man's inhumanity to man. The play contains mature subject matter (no graphic violence), and parental discretion is advised. Tickets are $10 per person and can be purchased online at https://form.jotform.com/81366462356158.
Performance times are Friday, November 9 at 7:30 p.m., Saturday, November 10 at 7:30 p.m., and Sunday, November 11 at 2:00 p.m. Proceeds from the performance go to supporting the ongoing educational and interpretive programs of the Lincoln Log Cabin site.
Lincoln Log Cabin's "Saturday Stories" event at 10:30 a.m. on November 17 features the reading of a historically-themed children's book, followed by activities and crafts which will help to engage youngsters in American history and bring the stories to life. The story featured for November 17 is "The Boy Who Fell off the Mayflower" by P. J. Lynch.  This program, geared toward children ages 3 to 10, is free and open to the public. All youth must be accompanied by an adult.
Also on Saturday, November 17 at 2:30 p.m., visitors are invited to a performance of "From Obscurity to Greatness: Illinois and Lincoln, 1830 to 1861." This free presentation in the site's visitor center auditorium is by Kevin Wood, who will be portraying President Abraham Lincoln.
In 1830, the young State of Illinois was the fifth smallest state in the nation in terms of population. It was a mostly undeveloped land with an uncertain future and not necessarily destined for any measure of greatness. That same year, a young man arrived in Illinois with his family, and the same could be said about him.  He was unknown, undeveloped, with an uncertain future and apparently not destined for much. The next 31 years would see the transformation of both the state and the man, of both Illinois and Abraham Lincoln.
By 1860, Illinois would grow more than tenfold to become the nation's fourth largest state, full of energy and promise, and a microcosm of the entire nation.  It featured a mix of northerners and southerners, native-born and immigrants, rich and poor, liberal and conservative, urban and rural. These groups clashed at times, but also learned how to live and work together to further the interests of all.  Abraham Lincoln would grow tremendously, too, to become known throughout the country as the President-elect of a nation in crisis, on the verge of disunion and perhaps even civil war, the leader who would need to try to keep a divided nation (and state) together without abandoning his principles. It is the story of how Illinois, and Lincoln, grew from obscurity to greatness during Illinois' early years.
This program is appropriate for audiences of all ages. Kevin Wood is a professional Lincoln presenter who bears a remarkable resemblance to "The Great Emancipator" and who is extremely knowledgeable about Lincoln's life and times. Mr. Wood also writes a blog – "Loath to Close… Still!" – which encourages others to reflect upon and learn from President Lincoln's life and legacy. For more information, visit www.mrlincoln.com.
The Lincoln Log Cabin site will also be commemorating President Lincoln's proclamation of Thanksgiving as a holiday on the site's farm, and visitors should be sure to visit the Lincoln Cabin before or after the presentation.
Lincoln Log Cabin State Historic Site is part of the Abraham Lincoln National Heritage Area. It re-creates the 19th century home of Thomas and Sarah Bush Lincoln, father and step-mother of the president. The site is eight miles south of Charleston and is open Wednesday through Sunday for free public tours.
For more information about the site and its programming, call 217-345-1845 or visit www.lincolnlogcabin.org. You can also follow the site on Facebook: www.facebook.com/lincolnlogcabin.