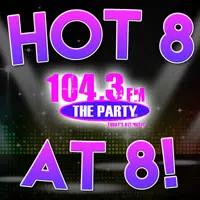 Happy Monday! Back with another edition of your countdown and it's a WILD one! We've got a new debut tonight, as well as an exchange in the top three! Here's your results below, brought to you by Smoky's House of BBQ!
1. "Consequences" – Camila Cabello
2. "Sunflower" – Post Malone feat. Sway Lee
3. "Without Me" – Halsey
4. "Better" – Khalid
5. "This Feeling" – The Chainsmokers feat. Kelsea Ballerini
6. "Shallow'" – Lady Gaga & Bradley Cooper
7. "Thank U, Next" = Ariana Grande
8. "Taki Taki" = DJ Snake feat. Salena Gomez and Cardi B.
New competition on the countdown, and she's back! Debuting in at number 7,  she is no stranger to the countdown!
NEW: "Thank U, Next" = Ariana Grande
She just exited the countdown a couple weeks ago after Breathin' held the top spot for three weeks straight, will she make the same run again?  Camila Cabello is barely holding on as Post Malone and Sway Lee move to number two tonight, passing Halsey who is now on the decline.  Khalid moves past the Chainsmokers for number 4.  Remember to check back here tomorrow for another countdown, it's going to be an exciting week!