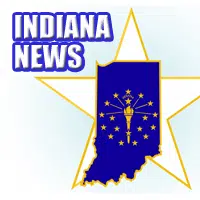 The Indiana Arts Commission today approved the City of Terre Haute to receive a Cultural District designation. The City applied in September of this year.
A cultural district is a well-recognized, labeled, mixed-use area of a community in which high concentrations of cultural assets serve as the anchor. Indiana Statewide Cultural Districts seek to make Indiana stronger through the arts and culture. Indiana Statewide Cultural Districts support community life and economic vitality.
Other cities throughout the state that have previously received the designation include Bloomington, Carmel, Madison, Nashville, Noblesville and Tippecanoe.
The IAC is an agency of State Government funded by the Indiana General Assembly and the
National Endowments for the Arts, a federal agency. On behalf of the people of Indiana, the IAC advocates engagement with the arts to enrich the quality of individual and community life. The IAC is governed by a 15-member board of gubernatorial appointees and serves all citizens and regions of the state. Acceptance into the Cultural District program signifies an ongoing commitment by the city to the development and sustainability of the cultural district.
Mayor Duke Bennett said, "Quality of place has been an important pillar of this administration's plan for the future. We're so pleased that the State recognition of the arts and culture district can further communicate what a great place Terre Haute is to live."
Senator Jon Ford "As a former arts commissioner I know many people have worked hard over the years to develop our arts and culture district.  I am a big believer in government recognizing and supporting the role the arts play in attracting and retaining business talent."
Organizations participating in the application process included: Art Spaces, Inc., Arts Illiana, Indiana State University, and the Swope Art Museum. They write "One of the exciting things about this designation is the potential it offers to increase momentum in creative industry within our downtown, and to increase tourism. Building on many existing partnerships developed by the arts and cultural organizations to increase access to the arts, an early project will be the development of a strong wayfinding program for the city."
Jennifer Perry, the Region 6 Commissioner to the Indiana Arts Commission, noted that "This designation comes at an ideal time for our community as we are actively transforming our economy into an innovation based one and this arts and culture district designation further reinforces that. Furthermore, I think it's appropriate that the arts and culture district sits in the heart of our community. More and more leaders are recognizing the role the creative perspective plays in solving our community's problems."
Indiana State University President Deborah Curtis notes that "A thriving arts community and vibrant downtown play a critical role in Indiana State University's efforts to recruit students and attract and retain exemplary faculty and staff. We are pleased to see this designation become a reality and look forward to collaborating with the arts and cultural organizations to continue to build the quality of life in Terre Haute," said Deborah J. Curtis, president of Indiana State University."
For additional information about the State of Indiana Cultural District Designation please contact:
Jennifer Perry, Region 6 Arts Commissioner: 812-230-0544
The Indiana Arts Commission, Lewis Ricci Director:  317-232-1269