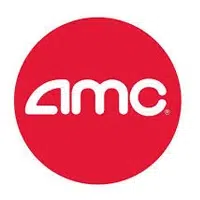 New at AMC Showplace 10 Theaters in Mattoon, Il
"xXx:  The Return of Xander Cage" (PG-13)
Vin Diesel returns as extreme athlete turned government agent Xander Cage.  He puts together a team to recover a device that can control every military satellite in the world.
Ruby Rose from "Orange is the New Black" is the team's sniper, and Nina Dobrev from "The Vampire Diaries" plays the nerdy tech girl who invents all of his gadgets.  Samuel L. Jackson, and martial arts ninjas Donnie Yen and Tony Jaa are also in it.
"The Founder" (PG-13)
Michael Keaton plays McDonald's founder Ray Kroc, the guy who revolutionized the fast food industry in the 1950s by franchising a new system he stumbled across at a family-owned burger operation.
The McDonald brothers are played by Nick Offerman and John Carroll Lynch . . . who played Twisty the Clown on "American Horror Story: Freak Show".  Sorry Ronald.  Linda Cardellini is also in it as Kroc's third wife.
 M. Night Shyamalan's "Split" (PG-13)
James McAvoy plays a guy with multiple personalities who carjacks three teenage girls.  And Anya Taylor-Joy from "The Witch" and "Morgan" is the kidnap victim trying to figure out which of his two dozen personalities she can convince to let them go.
Betty Buckley from "Carrie" is also in it as his therapist.
Brett Dalton from "Agents of S.H.I.E.L.D." plays a Hollywood actor forced to do community service at a local church.  He pretends to be Christian just so he can land the part of Jesus in the church's annual play . . . and then finds religion along the way.
The dad from "The Middle" plays Gavin's dad . . . comedian Anjelah Johnson from "MADtv" is the pastor's daughter directing the play . . . and rassler Shawn Michaels is a member of the congregation who teaches Gavin an important lesson.