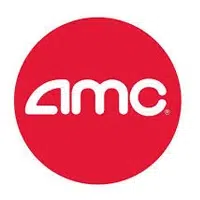 New at AMC Showplace 10 Theaters in Mattoon this weekend:
1.  "10 Cloverfield Lane"  (PG-13)  Trailer
It's a sequel to "Cloverfield", where Mary Elizabeth Winstead wakes up in an underground bunker where she's been taken captive by John Goodman.
He claims it isn't safe to leave because there's been some kind of chemical attack, but she doesn't believe him and becomes more determined to escape.
There's one other guy in the bunker with them.  He's played by John Gallagher, Jr. from "The Newsroom".  And if you listen carefully, you might recognize Bradley Cooper's voice on the phone at the beginning of the movie as her boyfriend.
2.  "The Young Messiah"  (PG-13)  Trailer
The story of Jesus as a seven-year-old boy is actually based on an Anne Rice novel called "Christ the Lord: Out of Egypt".  A little boy named Adam Greaves-Neal plays Jesus.  And Sean Bean from "Game of Thrones" is a Roman soldier hunting him.
For a list of showtimes at AMC Showplace 10 in Mattoon click here