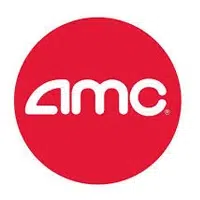 New at AMC Showplace 10 Theaters in Mattoon this weekend:
1.  "The Divergent Series: Allegiant"  (PG-13)  Trailer
Shailene Woodley, Theo James, Zoe Kravitz, Miles Teller, and Ansel Elgort are back for the third "Divergent" movie.  If you saw "Insurgent", you know Tris opened the founders' box and learned the truth about the factions experiment.
In this one, she and her friends escape Chicago to explore the post-apocalyptic landscape on the other side of the wall.  Then they get picked up by a technologically advanced group led by Jeff Daniels, who reveals more to Tris about her divergence.
The second part of "Allegiant" hits theaters next year with the title "Ascendant".
2.  "Miracles from Heaven"  (PG)  Trailer
Jennifer Garner plays a mom whose 10-year-old daughter was diagnosed with a rare incurable disease.  Then the kid falls out of a tree, and miraculously hits her head just right so that it somehow heals her.  It's supposed to be based on a true story.
For a list of showtimes at AMC Showplace 10 in Mattoon click here