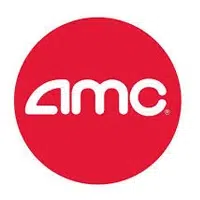 New at AMC Showplace 10 Theaters in Mattoon this weekend:
"Jason Bourne" (PG-13)
Matt Damon returns for the fifth film in the series as Jason Bourne.  He's a former CIA operative who's been exposing shady government projects while recovering from the extreme memory loss he got in the first film.
Julia Stiles is the chick trying to help him get answers in this one.  It also stars Tommy Lee Jones and Alicia Vikander from "Ex Machina" as other CIA operatives.
"Bad Moms" (R)
Mila Kunis hits her breaking point from the pressure of being an overworked, underappreciated mom.  So she recruits two other stressed out moms . . . Kristen Bell and Kathryn Hahn . . . to go wild and start having a little fun.
It's written by the guys who did "The Hangover".  Christina Applegate and Jada Pinkett Smith are also in it as the stuck up "perfect moms" who run the school's PTA.
The action thriller "Nerve" (PG-13)
Emma Roberts joins an online competition called Nerve where players are offered cash to do random dares.  Dave Franco is the guy she picks for her "kiss a stranger" dare.  Then they're partnered together for increasingly risky and dangerous acts.