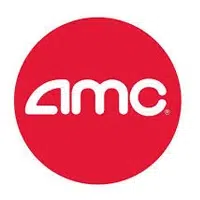 New at AMC Showplace 10 Theaters in Mattoon this weekend:
"War Dogs" (R)
Jonah Hill and Miles Teller play two guys who exploited a loophole that allowed small businesses to bid on military contracts . . . and wound up with a $300 million contract to arm our allies in Afghanistan during the Iraq War.  It's based on a true story.
It's directed by Todd Phillips, the guy who did the "Hangover" movies.
"Kubo and the Two Strings" (PG)
An animated movie about a kid with a magical musical instrument who's on a quest to recover his dad's armor and save his family from a vengeful spirit.
Kubo is Art Parkinson, who plays Rickon Stark on "Game of Thrones".  He gets help from Charlize Theron and Matthew McConaughey as his friends Monkey and Beetle.
"Ben-Hur" (PG-13)
Jack Huston from "Boardwalk Empire" plays a Jewish prince named Judah Ben-Hur who's sold into slavery after being falsely accused of treason by his adopted brother.
So he comes back years later looking for revenge, by competing against the guy in a deadly chariot race in an arena where the losers are usually killed during the race.  Morgan Freeman plays an Arab sheik who trains him for it.
The 1959 original starred Charlton Heston and won 11 OSCARS . . . including Best Picture, a Best Actor Oscar for Heston, and a Best Supporting Actor Oscar for the guy who had Morgan Freeman's part.