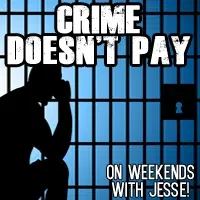 A 45-year-old guy named Gregory Heilig crashed his car in Gainesville, Florida on Sunday and blocked a lane of traffic.  When the cops got there, they gave him a breathalyzer test, and he blew a .233 and .237 . . . around three times the legal limit.
And when they told him the results, he admitted he was driving drunk because, quote, "I can't argue with physics.  Physics is physics."
I'm not sure if they had the heart to tell him the breathalyzer test is actually chemistry.  Anyway, he was arrested for DUI and damaging property.