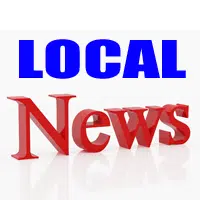 Get your beer tasting fix in Terre Haute Friday, May 12th! Art Spaces, Inc. presents the inaugural "Arts & Crafts Brew-Off" celebrating the art of beer making! The Brew-Off features 12 regional home brewers in a tasting completion for non-commercial brewing .
Tickets prices are $35.00 through May 11th, and $40.00 the day of the event at the door. The cost of the ticket not only includes admission, but also allows attendees to enjoy the taste of more than 12 home brewed beers, additional regional craft beers, savory food, and a commemorative pint glass.
The event will be held from 7-10 p.m. Friday, May 12th at the Terre Haute Brewing Company located at 401 South Ninth Street. For tickets and sponsored tables please visit www.wabashvalleyartspaces.com. For additional information call 812-235-2801.
Collaborators include Terre Haute Brewing Company and Wabash Valley Fermentation 'N Ale.  The event is sponsored in part by Monarch Beverage Co., Comfort Keepers, For You Brewing Supplies, and Sackrider Technology Solutions.