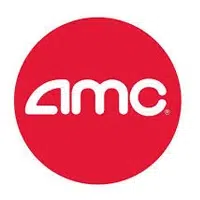 New in Theaters:  
"The Foreigner"  (R)
Jackie Chan is a widowed immigrant who'll stop at nothing to get revenge on IRA terrorists after his only daughter is killed in a London bombing.
Unfortunately, the government doesn't have any leads.  So Jackie decides to put pressure on Pierce Brosnan to force him to give up the names of the bombers.  Brosnan is a top ranking Irish official who was once a member of the IRA.
The movie cost $35 million to make, and the studio's already doubled its money.  It's made $74 million overseas, with $66 million in China alone since it opened there two weeks ago.
"Happy Death Day"  (PG-13)
Just in time for Friday the 13th is a horror movie about a college student reliving the day of her murder over and over again, like a slasher version of "Groundhog Day".
She wakes up in a guy's dorm room, does the walk of shame on her birthday, and is killed by someone in a mask of the school's baby-faced mascot.  Then she wakes up, starts her birthday over again, and tries to survive long enough to figure out who the killer is.
She's played by Jessica Rothe, who you'd remember as one of Emma Stone's friends in "La La Land".
"Marshall"  (PG-13)   (Limited)
It's a movie about the early career of civil rights pioneer Thurgood Marshall, the guy who would go on to become the first black member of the Supreme Court.
Chadwick Boseman is Marshall.  He's defending Sterling K. Brown from "This is Us" . . . a black chauffer accused of raping and trying to kill his white employer, Kate Hudson.
Josh Gad is also in it as the inexperienced white lawyer the NAACP hires to work with Marshall because the conservative 1940s judge refuses to let a black lawyer speak in court.
"Professor Marston and the Wonder Women"  (R)   (Limited)
Luke Evans plays William Moulton Marston, the guy who created "Wonder Woman" and also invented the first lie detector test.  He wrote under the pen name Charles Moulton.
But what you DON'T know is that Wonder Woman's inspiration came from his personal life, and a taboo relationship he kept hidden.  Rebecca Hall plays his wife, and Bella Heathcote is their secret lover, with whom they explore their sexuality and Wonder Woman's character.
Marston was actually a Harvard psychologist who wanted to push equal rights for women by using his 1941 "Wonder Woman"comic as propaganda to start a feminist movement.